Chengdu South Railway Station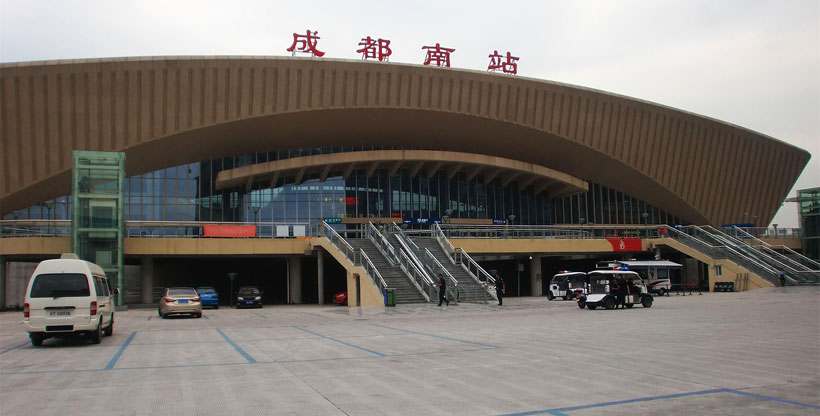 Chinese name:成都南站
Spelt in Chinese Pinyin:Chengdu Nan Huochezhan
English name:Chengdu South Railway Station
Chengdu South Railway Station came into service on December 20, 2014. Sitting in Wuhou District, Chengdu City, Sichuan Province, it is administrated by Chengdu Railway Bureau. It is 10 kilometers away from Chengdu Railway Station, 7 kilometers away from Chengdu East Railway Station and 13 kilometers off Shuangliu Airport Railway Station. The new station is diagonally opposite to the former one, having 9 dispatching lines, 2 main lines and 5 platforms. It is forecast that the station can send 50 thousand passengers daily, nearly 10 thousand hourly during peak periods.
As a vital comprehensive regional transportation center of Chengdu, the station is 5.5 kilometers away from Tianfu Square. Tianfu Cloverleaf Junction arches over the west part of this station. Meanwhile, Yuanhua Road and Xinguang Road pass through this station in the west and Tianren Road embraces it in the south. Subway No.1 runs in the west of this station while Subway No.7 is parallel to national railways.
Visitors can get to this station by taking subway No.1, No.7, No.18, and Chengdu Tram Yizhou Ave. Line.
Trains from Chengdu South to Emeishan: timetable, seat classes and fare
search live China train timetable, schedule and fare
< BACK TO TOP >