Chongqing North Railway Station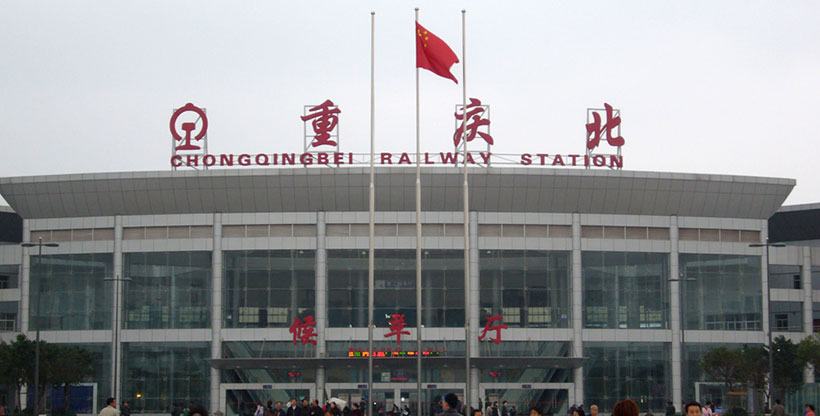 Chinese name:重庆北站
Spelt in Chinese Pinyin:Chongqing Bei Huochezhan
English name:Chongqing North Railway Station
Known as Longtou Temple Railway Station, Chongqing North Railway Station is located in the north part of Chongqing and was put into service on 22 October, 2006. Attached to Chengdu Railway Bureau, it is now a top-class station, one of the main railway stations (the other one is Chongqing Railway Station)and the largest one of Chongqing.
It has a spacious and bright hall of 1,850 square meters where they can find the passages to their trains. There are waiting rooms in two floors outfitted with 4 escalators and 2 staircases. Besides there are electronic lifts for disabled people.
The two floors totally cover an area of 5,000 square meters,including waiting rooms for ordinary passengers, for the disabled, for military personnel,for pregnant women and infants and for VIP. It can house at most 5000 people. There are 2,000 comfortable stainless steel seats in these waiting rooms. In addition, there is a play room in the second floor for passengers to kill time. Passengers in the second floor can get to the platforms through a overpass. Ticket hall, next to waiting rooms, has 16 service windows, covering an area of 430 square meters.